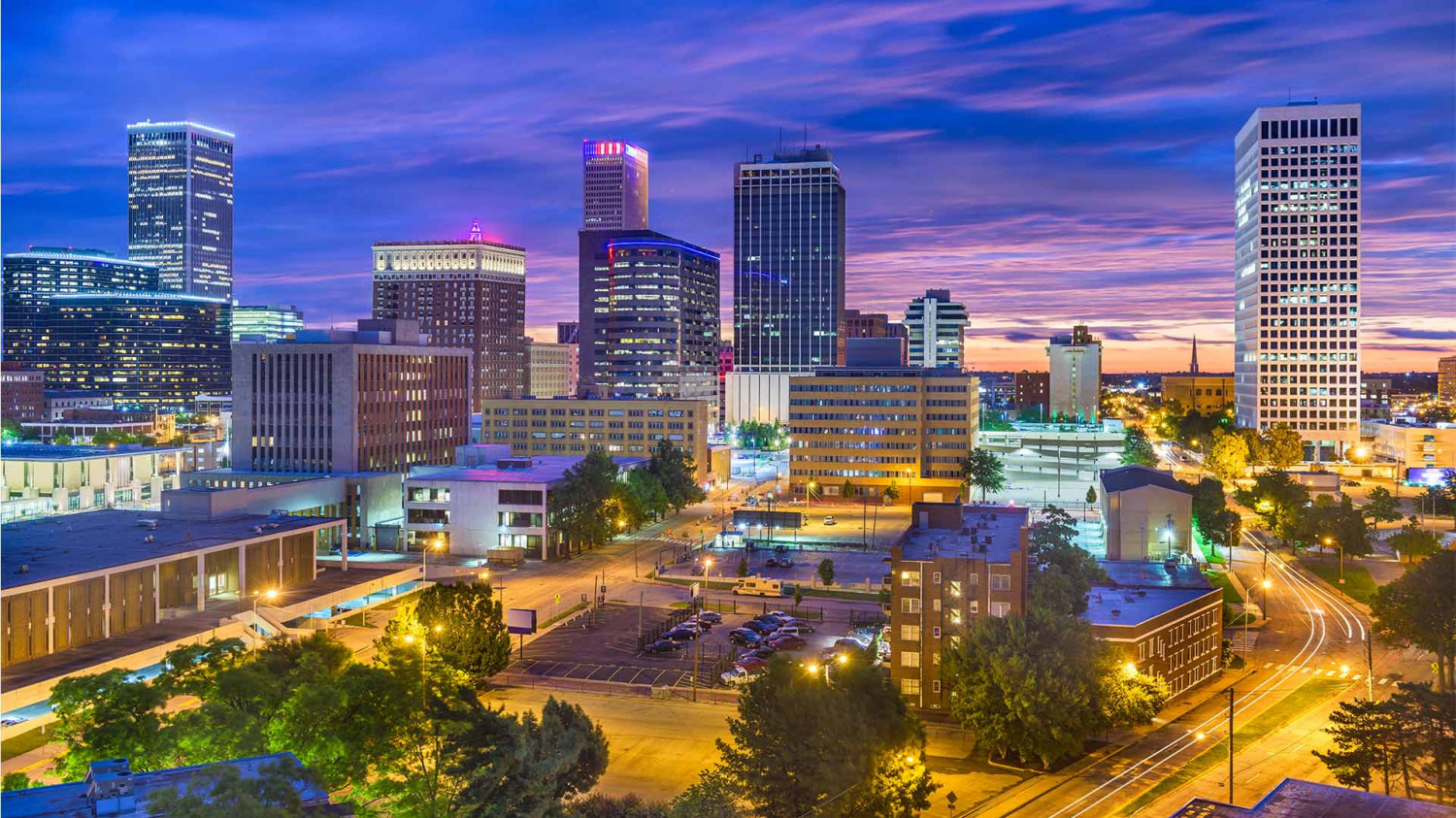 Get Aggressive Representation
If you want to request legal service, then call (918) 747-0060.
header w/ hr
Personal Representation For Your Legal Needs
Work with a Qualified Lawyer
Work with a Qualified Lawyer Serving the Tulsa, OK Area
Do you need assistance from a lawyer near Tulsa, OK?
Do you need assistance from a commercial litigation lawyer near Tulsa, OK?
Perhaps you need a corporate litigation attorney to assist with real estate disputes or breach of contract issues. Maybe you need a debt collection and judgment domestication attorney to help you obtain the money that you're owed. Perhaps you've been searching for a corporate lawyer who can help with business formation. Regardless of the need, we can assist you at John W. Anderson Jr., P.C. Consider calling today to speak to a qualified civil lawyer.
We have over 32 years of experience helping clients with all of their legal concerns.
Aggressive Representation
No matter the case, we will fight aggressively to help you work towards a good outcome.
We always work with professionalism, honesty, and integrity.
If you want to partner with a lawyer that has extensive legal knowledge, then call us.
Reliable Service
We understand that dealing with legal matters can often be difficult. That's why we go out of our way to offer knowledgeable assistance and stalwart support. If you need an aggressive lawyer who will fight diligently on your behalf, call us for:
Why Pick John W. Anderson Jr., P.C.?
Why Pick John W. Anderson Jr., P.C.?
Receive Professional
Legal Service
header w/ hr
Helping with Your Legal Needs
Get Assistance with Corporate Law
Get Assistance with Corporate Law
No matter what kind of business you run, you're almost guaranteed to face legal concerns at some point. When you need someone who can assist with commercial litigation, consider contacting us. Work with an experienced lawyer who can address a range of concerns and will fight aggressively for your rights.
We have a thorough understanding of commercial litigation and, as such, can help you navigate your case effectively. We can help with concerns related to a breach of contract, professional liability, and more. In addition, we can help with various aspects of corporate law, including corporation formation, asset protection, and employment contracts. Consider calling today to learn more about how we can assist you.
Helping with Debt Collection
---
It can be frustrating when debtors won't pay you the money that you're due. If you need assistance with debt collection, then consider contacting a qualified lawyer. We will fight aggressively on your behalf and go above and beyond to assist you, working to help you obtain a judgment in your favor.

In addition to the above, we can also assist with judgment domestication needs. We are prepared to help you enforce a judgment and obtain the money that you're owed.
Civil cases can be daunting. Receive assistance with yours by partnering with a qualified lawyer. We can assist with a wide range of cases, helping with litigation in both state and federal courts. If you need assistance near Tulsa, OK, then consider calling for your free 30-minute consultation. Learn more about how we can help today.

John W. Anderson Jr., P.C. is OPEN to advise and assist clients and follows OSHA and OSDH guidelines on the Covid-19 outbreak.
John W. Anderson Jr, P.C.

4444 East 66th Street
Suite 201
Tulsa, OK 74136

GET DIRECTIONS


Call Us
Phone: (918) 747-0060

Hours
Mon: 9:00AM-6:00PM
Tue: 9:00AM-6:00PM
Wed: 9:00AM-6:00PM
Thu: 9:00AM-6:00PM
Fri: 9:00AM-6:00PM
Sat: Closed
Sun: Closed

We can provide representation to clients statewide and in Tulsa, Oklahoma and the surrounding areas. Consider calling (918) 747-0060 to learn more.
Tulsa, OK
Owasso, OK
Broken Arrow, OK
Jenks, OK
Bixby, OK
Sand Springs, OK
Bartlesville, OK
Glenpool, OK
An excellent lawyer with lots of knowledge. He helped me any way that he could with my case
John was super helpful and knowledgeable! Gave me some great advice, while being friendly and down to Earth. I will definitely call him if I have any more legal issues in the future!
Have you ever been sued unjustly? If So- Call John Anderson, dont even try anyone else. Mr. Anderson not only took our case but was able to legally get the "suing" party and thier attorneys to drop all claims globally but to also pay our legal fees and some for the unjust naure of the lawsuit brought against us. John is a briliant lawyer who works hard for his clients. CALL JOHN..
SteveNEmily Chasteen
6/18/2022
Mr. Anderson handled a case for me which was out of my home state (TN) with an Oklahoma trucking company. He pushed the trucking company to settle without ever going to court. I am very satisfied with the outcome and would definitely use and/or recommend his services again. Thank You, John
Avery "Ike" Vaughn
5/18/2022
John, his expertise and his style of approaching a wide variety of situations, has proven to be an irreplaceable partner for our organization! He is always there when needed, and he provides the expertise that I could never bring to the table...The perfect partnership!
I reached out to John when I was in an unfortunate situation as a new home renter. I have no legal knowledge, and John was incredibly helpful and knowledgeable in every aspect of my case. He gave me sound advice and stepped in for me, helping me out of my situation with a better outcome than I could have hoped for. I highly recommend his experience and expertise!
John did some excellent legal work for me and I would highly recommend his services! I am an Ohio lawyer, and I had a very large Ohio judgment against an Oklahoma entity. I hired John to move the judgment to Oklahoma and to perform some complicated collections activities. He performed all services to the highest level of expertise, communications were always prompt and thoughtful and no stone was left unturned in our successful efforts. I am so so glad I hired John in my case, it made all the difference!
Just got off the phone with the Gentleman. Very competent and very honest. Not many men in these days that we can say that about, lets be honest. Gave me clear and concise advise on my situation and I would recommend his services.
I wanted to thank Mr. Anderson for answering all my questions and concerns just during the consultation. I will definitely be recommending him in the future.
Excellent service, so willing to accommodate the client. Positive attitude with a very helpful hand. Thank you again for being a light to this city.
Mr. Anderson was incredibly helpful and obviously intelligent. There are a lot of lawyers who put on the suits and talk the talk, but John is different. He listens, he cares, and he solves. If he'll let me, I'm keeping him!
I had a question regarding my apartment because it has mold and he gave me some really good advice on how to handle it.
Gabrielle Laymon
1/05/2021